2561 Commercial Drive
Vancouver BC V5N 4C1
Mon-Wed: 10am-6pm
Thus-Fri: 9am-5pm, Sat: 9am–4pm
A&B Dental Clinic
A&B DENTAL CLINIC is a private practice dental clinic , located in Vancouver, BC and headed by Doctor Kourosh Kaviani. Dr A&B Dental Clinic is a private dental practice. We are located in Vancouver, BC on Commercial Drive directly in front of Commercial-Broadway Station. Our friendly dental professionals are dedicated to providing exceptional dental care in a safe environment.
Our staff brings 50+ combined years of experience to A&B Dental Clinic. Together we form a team completely devoted to making your smile a top priority.
We are always accepting new patients and most dental plan accepted. Call (604) 877-0664 to book an appointment.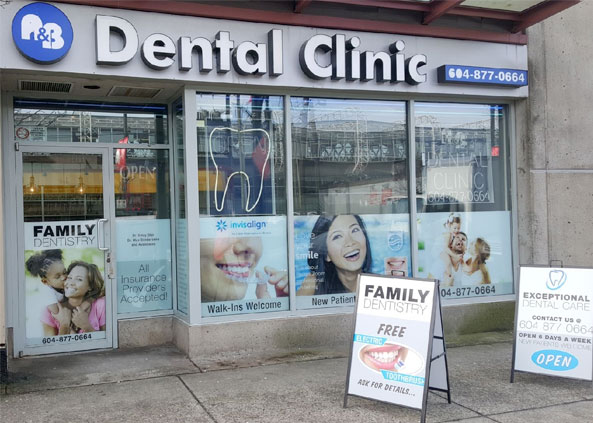 A&B Dental Clinic Mission Statement
The purpose of our dental clinic team is . . .
There's no place like home to help you feel safe. Our practice works together with you and your loved ones. Ours is a family-friendly environment and we strive to make a positive difference in the lives of children, youth and adults, by offering the highest quality dental care in a private-office atmosphere.
We focus on your smile – Because everyone else does too.
(604) 877-0664
Contact Us Today – We look forward to treating you.